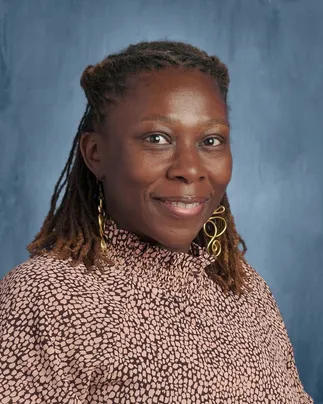 Lakisha Henry-Simmons is a Licensed Clinical Mental Health Counselor Associate in North Carolina. She obtained her Bachelor's degree in Business Finance and Accounting from High Point University and her Master's degree in School Counseling with a Certification in Marriage and Family Counseling from North Carolina A&T State University. She also holds an Associate's degree in Human Services from Forsyth Technical Community College.
Lakisha enjoyed career in Corporate America in the areas of Wealth Lending, Banking & Finance before deciding to pursue a career in Human Service & Counseling. She has experience in credit counseling and recovery.
During her graduate training, Lakisha completed Practicum & Internships with the Winston Salem Forsyth County School System as a School Counselor. She has experience working with adolescent students and families, working in collaboration with teachers, parents, community agencies and partners as well as additional education stakeholders. She has also worked with kids who struggle with academic concerns, social emotional needs, anxiety, testing anxiety, ADHD, ADD, mental illness, suicide ideation, self-esteem, sexual & cultural identity, bullying, family dynamic changes due to death, grief, and loss as well as additional trauma.
Lakisha is enthusiastic about helping clients communicate their feelings and helping them understand that behaviors have purpose that are fueled by core human needs. It is her goal to provide a safe place for clients to explore their thoughts and emotions, and to consider the choices they make and how they influence of every part of their lives.
Lakisha is enthusiastic about working with adolescents, teens, young adults, families, and couples who need support in the areas of trauma and getting their lives on the right path. She works from an eclectic counseling theory, not necessarily focusing on one theory, but using a combination of theories to include CBT, Adlerian, Family Based, Brief Solution Focused Therapy as well as Choice and Reality Therapy. She believes that each client is different, so their plan of care will be tailored to their counseling needs. Lakisha strongly believes in the power and benefits of counseling as it pertains to wellness, growth, health, mindfulness & meditation, so she will encourage her clients as they journey into the healthiest versions of themselves.
Education:
Graduated – Associates Degree – Forsyth Technical Community College (2009)– Human Service
Graduated – Bachelor's Degree – High Point University (2011) – Business Administration / Finance – Accounting
Graduated – Master's Degree – North Carolina A&T State University (2021) – School Counseling / Certification, Marriage & Family
Licenses/Certificates:
Licensed School Counselor (2019)
Certificate Marriage & Family Therapist (2021)
National Certified Counselor (2021)
Licensed Clinical Mental Health Counselor Associate (2022)
Population:
Lakisha sees children ages 12 and up as well as families and couples
Lakisha accepts the following types of payment and health Insurance:
Private Payment (cash, check, credit card)
Most Blue Cross Blue Shield plans