Is arguing your primary form of communication?
Or perhaps you feel like you are emotionally disengaged?
Are you struggling in your marriage or relationship?
You are not alone! Your relationship with your life partner is one of the most important and influential relationships that you have. When that relationship is suffering, life can indeed be difficult. Most of our counselors offer couples counseling. In addition, several of our counselors have completed training in Gottman Method Couples Therapy and use this evidence-based therapy to help improve couples' relationship satisfaction.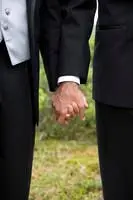 Call today and let us help you find you way back to a healthy, loving relationship.
Your relationship is worth it!