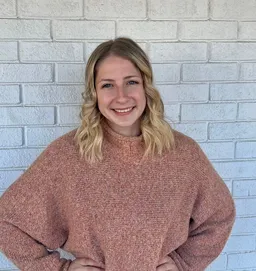 Abbey Lefko is a graduate student intern studying Clinical Mental Health Counseling at Wake Forest University. She is directly supervised by Jennifer Locklear, LCMHCS. She is working toward licensure as a Licensed Clinical Mental Health Counselor Associate (LCMHCA). Abbey graduated with a Bachelor's degree in Psychology from the University of North Carolina at Charlotte in May of 2019.
She has a background in community mental health and worked as both a Rehabilitation Counselor and an Employment Specialist for individuals with severe and persistent mental illnesses in Charlotte, NC. She has some experience working with schizophrenia, bipolar disorder, and depression from her time as a Rehabilitation Counselor and Employment Specialist. Abbey has a special interest in working with individuals with eating disorders and body image concerns, as well as mood disorders, anxiety disorders, and ADHD. Abbey's approach to counseling is strengths-based and person-centered.
She believes that clients already possess the resources needed to heal and grow, they just need guidance in identifying those resources. She strives to work collaboratively with clients to gain awareness, insight, and skills to improve their overall well-being. She utilizes a person-centered approach to therapy, but she pulls from other approaches such as cognitive behavioral therapy (CBT) and narrative therapy. In addition to studying counseling Abbey is a certified yoga teacher and strives to incorporate yoga principles, mindfulness, and movement into her work with clients. Abbey approaches therapy with compassion, genuineness, and empathy. She currently sees clients aged 15 and older.